Can you describe a circle? Take a minute and think about it…
Circle: A continuous curved line, the points of which are always the same distance away from a fixed central point.
(Cambridge dictionary online)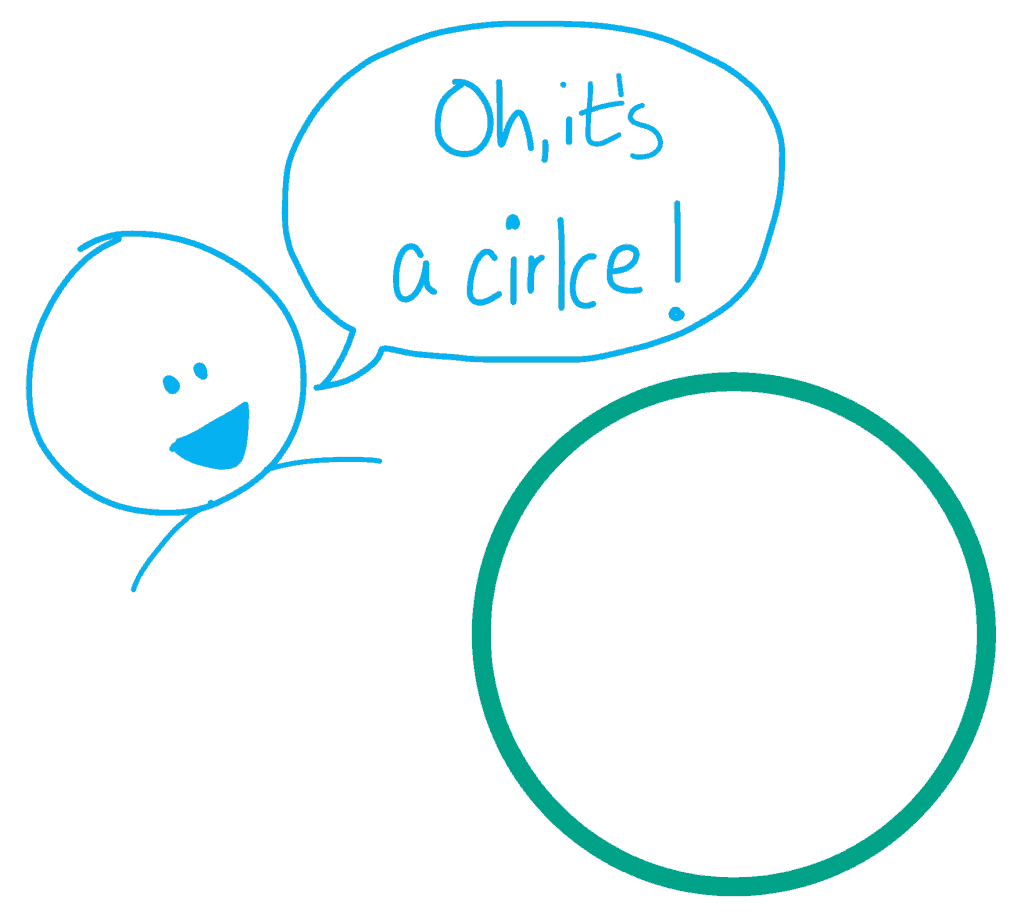 Using graphic recording to support your communication to groups will give you super powers! You'll get your message across much quicker, with better understanding and people will remember it.
It is easier to draw it, than to explain it with words. This is very often the case, we think in pictures so using them in our business helps others to better understand and work with us.

…unless our words, concepts, ideas are hooked onto an image, they will go in one ear, sail through the brain, and go out the other ear.
Lock in the Information
Our brains send images straight to long term memory. Words are processed by our short-term memory. Large scale, live drawing of conversations as they progress locks information into our memory bank.
Which would you react to quickest? The road sign or the text?
Warning:
Children
going to or
from school
may be on
or close to
the road.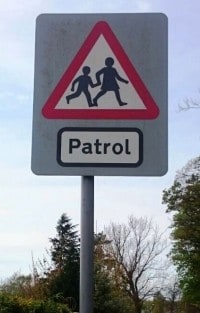 Processing Symbols is Fast
It takes just 150 milliseconds for a symbol to be processed and a further 100 milliseconds to attach meaning to it.
Our brains have developed over thousands of years interpreting images, using the live drawings as a minute will ensure people recall the last meeting quickly and with genuine interest. They can also serve as an effective way to share content with those who weren't there. What would you rather look at – 1 page of drawings and colours or 5 pages of black and white text?
Using live visuals in meetings changes the dynamics. They remove hierarchy and ease tension as individuals see their own points of view alongside other's. Participants become involved emotionally as they see their words and thoughts on the large chart.  The colours and shapes encourage the use of the creative areas of their brain alongside the logical areas which respond to the audio and word content. When a group thinks with creativity and logic it is incredibly powerful.
(working with graphic facilitation) has helped to enthuse young people and staff by giving them voice
…they were genuinely interested in what was going on, and more forthcoming with detailed answers to our questions.
We have had so much positive feedback about the recording you created of our event …we have put it up in our Board room – to enable staff to go and view it.
Using visual facilitation strengthens your communication:
Improves understanding
Anchors communication in memory
Saves time
Engages others
Stimulates creativity
Oh, and did I mention how much fun it is?!