Introduction to Graphic Recording 2022
Online Training Course via Zoom
4 X 2 hour sessions (approx)
Tuesday 19th April 10 – 12.30
Monday 25th April 10 – 12.30
Tuesday 3rd May 10 – 12.30
Monday 30th May 10 – 12
Get a peek at what happens on the course and hear from some of the people who have taken part.
Do your presentations feel flat?

Do your meetings lack energy and oomph?

Do you want to be more creative in the way you communicate your ideas?
Learn how to strengthen communication and interaction with individuals and groups in a creative, inclusive and memorable way.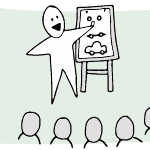 Introduction to Visual Facilitation is a training course to develop your skills in recording conversations and meetings in pictures.
I will show you how quick and easy it is to draw the images I use to help people connect better in meetings. You can take these images and develop your very own 'visual vocabulary' to improve your communication and group work skills. We will have lots of  time to practice, grow your confidence and generate ideas that you can take away and use immediately.
Come along and:
Understand what visual recording is and recognise it's many benefits
Create your own basic graphic images
Find the secrets of shading, colour and personal style
Develop planning techniques for your recordings
Practice, practice, practice in a fun and supportive environment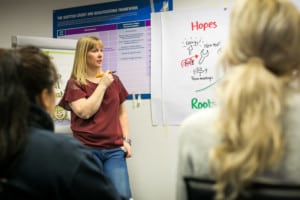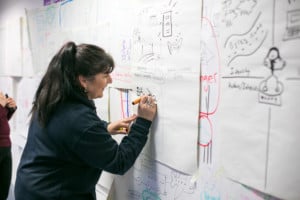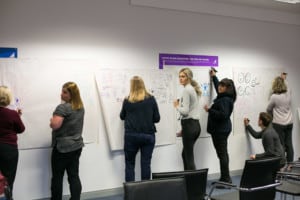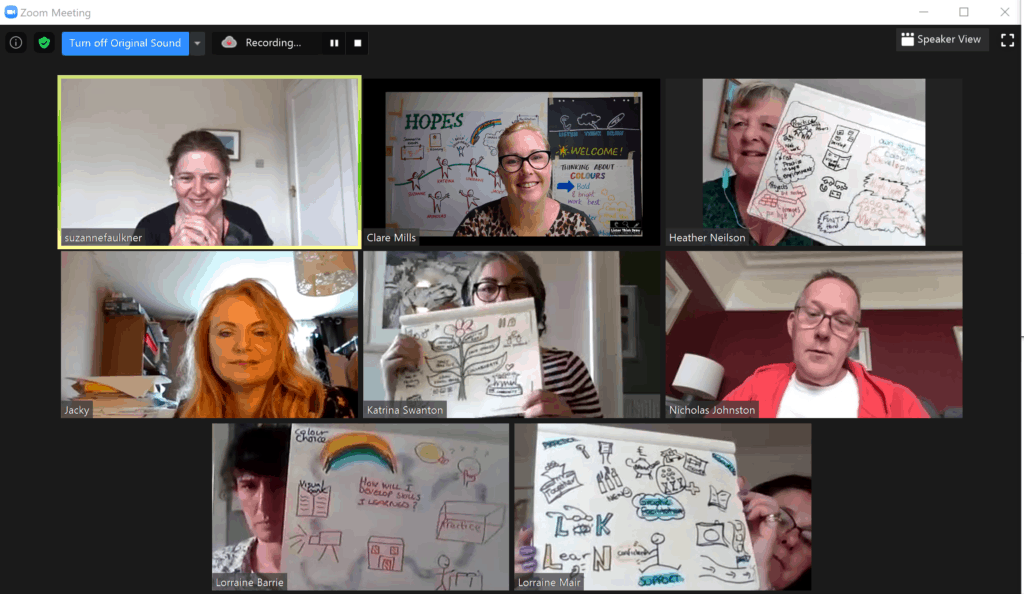 Where and When
At your computer, via Zoom.
Tuesday 19th April 10 – 12.30
Monday 25th April 10 – 12.30
Tuesday 3rd May 10 – 12.30
Monday 30th May 10 – 12
You will also receive a goody bag to help you get started and we will co-create an online resource as we go to support your new learning.
About Me
I will lead the Introduction to Graphic Recording training.
I have been using this approach for 15 years now and I love how it brings magic to each and every meeting. My vision is to change the way we work – for it to be the norm to take notes with doodles, to share minutes in pictures and to generate ideas, talk and listen in the best way we can – with visual facilitation.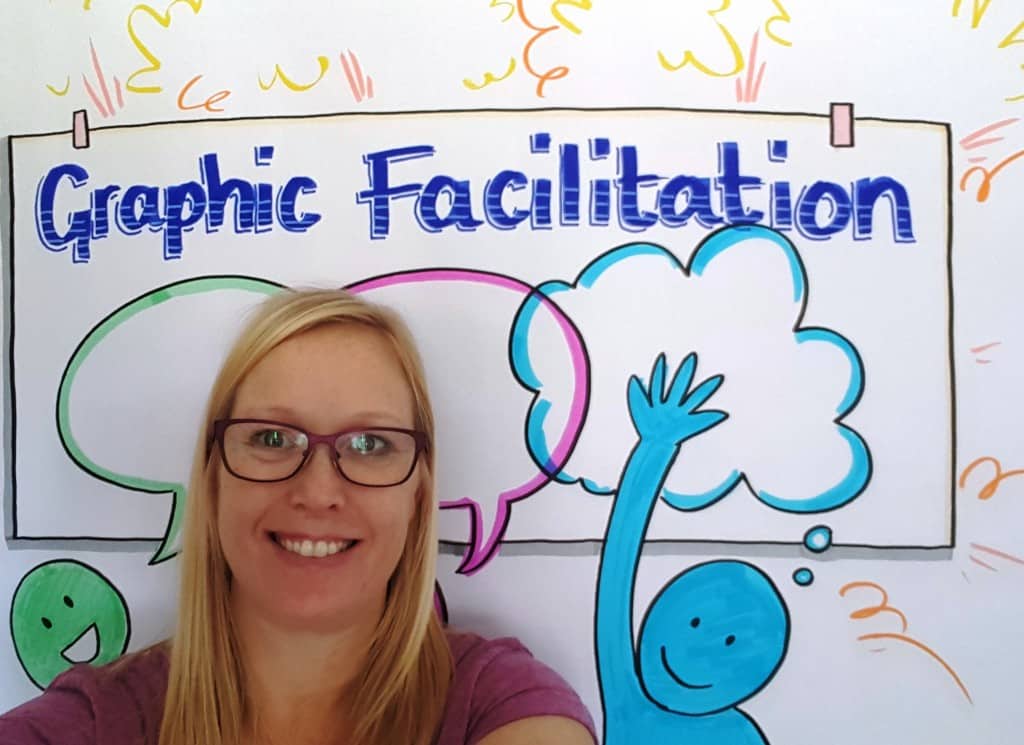 Clare's refreshing approach built confidence and skill in the team. We are now able to use the skills she gave us to develop our own way to use graphic facilitation. I would highly recommend Clare as a graphic facilitator, and as a trainer of others.
We appreciate your inputs and have found your ability to facilitate our discussions and journey in a graphical manner to be truly amazing. We are delighted also that you have given some of our pupils and staff a taster of developing this skill for themselves and we look forward to making use of their new-found abilities in the months ahead.
Most people would say that they "cannot draw" – most of our staff did! – But Clare was able to show them the ways and means to constructing simple but informative graphics that enhances the communication levels between staff and service user.

Staff thoroughly enjoyed the Graphic Facilitation training days, and the easy step by step manner with which they were presented. They felt they were listened to, advised, informed and enlightened. Many said they found a new confidence and enthusiasm for using graphic facilitation.

I would highly recommend this training to anyone working in a field where communication and clear understanding is integral to the development of their client.
Introduction to Graphic Recording - Early Bird until 25/02/22
Tue 19th April, Mon 25th Apr, Tue 3rd May, Mon 30th May
10am – 12.30pm
Online via Zoom
Goody bag & online resource
Introduction to Graphic Recording
Tue 19th April, Mon 25th Apr, Tue 3rd May, Mon 30th May
10am – 12.30pm
Online via Zoom
Goody bag & online resource